HR Strategy Development
Inguest Global Partners Limited identifies current and future human resources needs for organizations to achieve their goals.
Re-Organization
Inguest Global Partners Limited extends the life of a company facing bankruptcy through professional advice and restructuring in order to minimize the possibility of past situations reoccurring.
Enterprise Management
Inguest Global Partners Limited supports organizations in managing integrally and adapting themselves to the changes of a transformation with a 360degree view of the organization's collective efforts.
Talent Management
Inguest Global Partners Limited set organizational HR processes designed to attract, develop, motivate, and retain productivity of our staff.
Learning & Development
We engage organizational activity aimed at bettering the job performance of individuals and groups in organizational settings…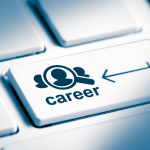 Recruitment
We take up the overall process of attracting, selecting and appointing suitable candidates for jobs (either permanent or temporary) within an organization.